remo pini
A repped and produced Swiss director of dark, edgy, intelligent features, serials, commercials and other media.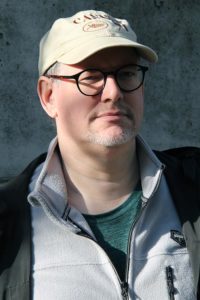 I am a multilingual Swiss director & producer based near Zurich represented by the Bohemia Group. With a finance and engineering background, I have run numerous companies, international teams and projects, forging a reputation for always finding a way to deliver on time, and in budget.
Since 2010, I directed over a dozen short films, several of which were shown in international festivals, before my directorial feature debut in 2019, with the Hollywood thriller The Twisted Nanny, a globally distributed TV movie for The Asylum.
Through my own production company Gray Eminence Productions, I have also acted as a UPM for a number of international features and commercials, as well as producing several projects myself, such as South of Hope Street, starring Judd Nelson, Michael Madsen and William Baldwin.
I speak German and English fluently, can communicate in French and am currently learning Mandarin.
"You have to entertain and surprise the audience, or you didn't do your job."
I direct media productions of all types and sizes. Through my production background, I get audience centric projects done on time and in budget. I'm used to working with and managing tiny or big crews, depending on the budget and other constraints. My experience in managing projects and teams allows me to keep a clear head under pressure and react quickly when things go wrong. Through my technical background, I understand and utilize virtual production.
Dark, edgy, intelligent stories.
Let us tell more of them!
Let's Create some content!